Hotline Nos. : +91 8595350505
REGISTRATION CLOSED

Thank you for making the Indian Restaurant East 2017 a grand success

Testimonials
I think the East India edition was a fantastic event and had the whole restaurant fraternity there, discussing and exchanging ideas and direction. I look forward to more events in Eastern India and a great future ahead.


- Chef Shaun Kenworthy, Celebrity Chef and Consultant

It's such a open forum platform where all industry experts can be able to listen . It's must attend event to keep yourself updated.


- Mr. Rohit Malhotra, Business Head- India, Barcelos

It was a pleasure attending the conference and a great learning.



- Chef Alok Anand, Executive Chef, JW Marriott Kolkata

The event was really grand and we enjoyed every bit of it. The sessions were well thought out and the insights shared were really great. Entire 6 Ballygunge Place family wants to thank the team responsible for putting such an effort successfully.


- Chef Sushanta Sengupta, Founder Director & Chef Savourites Hospitality Pvt Ltd

The event was a great initiative to bring together a lot of stakeholders of the restaurant and food service industry and discuss the challenges facing our industry.


- Chef Vikas Kumar, Executive Chef, Flurys Swiss Confectionery Private Limited

The Restaurant India 2017 Kolkata Edition was an ice-breaker for the Kolkata Restaurant Community. It is also acted as a gateway to East Indian market (including North-east). Franchise India has been known for organizing such events and Kolkata edition was one more proof.


- Nilesh Shah, Co-Founder, RanceLab
Mr. Rohit MalhotraBusiness Head- India, Barcelos
A highly successful operations manager who is well presented, customer oriented with 19 years experience. He is passionate about supporting individuals and businesses to excel. As a high achiever who has a successful record of delivery.
He has a great background in providing leadership and managing the implementation of Company's Learning Development strategy. Rohit has a proven track record of developing service standards and operational policies as well as planning & implementing effective control measures.
Rohit has been listed in top 100 business head & CEO of food industry in 2016 by Technopak. He is a trained certificate from Liquor association NSW (Australia) amongst other certification.
He is a Diploma in Business Management from Pacific College of Technology, Australia and Diploma in Hotel Management from Meridian International Hotel School, Sydney, Australia.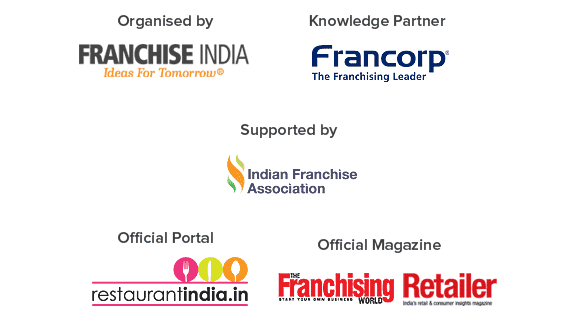 Copyright © 2017 Franchise India Holdings Ltd.
Powered by: