Hotline Nos. Awards: +91 8595350504, Conference: +91 8595350505, Exhibition: +91 8595350525
Conference
Awards
Exhibition

Indian Restaurant Congress 2015
August
25 - 26, 2015,
J.W.Marriott, Aerocity,
New Delhi
5th National Convention & Awards
on Business of Restaurant
500+ Food Service Professionals,
300+ Restaurant Brands, 1000+ Awards
Nominations, 50+ Global Experts & Innovators, ONE MEGA SHOW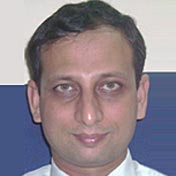 Mr. Hemendra Mathur
Managing Director,
SEAF India Investment Advisors
"Indian restaurant congress has evolved into a flagship event for the restaurant owners, food services companies, vendors and investors. It is a great platform to learn and network for all the stakeholders in the industry. I am proud to be associated with this event since beginning."
2:50 - 3:45
2015-16 CAPITAL CONNECTION - PUTTING IN PERSPECTIVE INVESTMENT STRATEGIES AND OUTLOOK FOR FOOD BUSINESSES
Session Moderator: Mr. Anurag Mathur, Partner & Advisory, Price Waterhouse Coopers (PWC)

Mr. Hemendra Mathur, Managing Director, SEAF India Investment Advisors
Mr. Pramod Arora, Director, Everstone Capital Advisors & Managing Director-F&B Asia Ventures (India) Ltd.
Mr. Raghav Verma, Co-Founder, Chaayos
Mr. Rahul Rai, Senior Vice President, Rabo Equity Advisors Pvt. Ltd.