Hotline Nos. Awards: +91 9313034080, Conference: +91 8595350505, Exhibition: +91 8595350525
REGISTRATION CLOSED

Thank you for making the Indian Restaurant Congress 2016 a grand success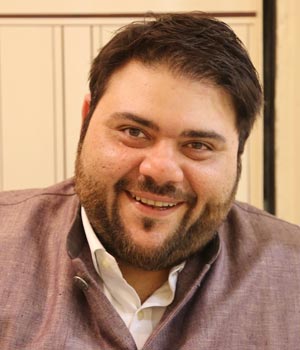 Riyaaz Amlani President, NRAI and CEO & MD Impresario Entertainment & Hospitality Pvt. Ltd. (IEHPL)
Riyaaz Amlani, CEO and Managing Director of Impresario Entertainment & Hospitality Pvt Ltd (IEHPL) is a thorough homebred restaurateur and the youngest of the lot.
With more than 18 unique brand identities to his credit, Riyaaz runs his business on passion. All his restaurants have not only won various awards in India, but have also been acknowledged internationally by being nominated for UK's Restaurant & Bar Design Award as well as shortlisted for Miele's Top 50 Restaurants in Asia and recognized in Time Out Mumbai's Top 10 Best Restaurateurs in India.
He took over as President, National Restaurant Association of India in 2014 for which he was unanimously selected by his peers. Under his leadership, NRAI won the Hookah case in Supreme Court in December 2014, closed the long pending MRP Case in February 2015 and got the government approval for operating Micro-breweries in Delhi in July 2015 and the list goes on.
Copyright © 2016 Franchise India Holdings Ltd.
Powered by: