Hotline Nos. Awards: +91 9313034080, Conference: +91 8595350505, Exhibition: +91 8595350525

19th Mar, 2017Hotel Westin, Pune
Days Hours Mins Secs
To Get your Tickets Register Today

For the latest Announcements Subscribe to Newsletter
Vicky RatnaniCelebrity Chef and Consultant
Vicky Ratnani- the name, sure, does ring a bell loud and clear! Love to eat took him into corners of the home in the kitchen where children rarely venture. But, it was this 'wanderful' attitude that Vicky owes his initiation into food to. His sails manouvered him to engage with various global culinary traditions on his premier appointment aboard the Queen Elizabeth 2. Six world cruises and cruising through many markets of the world along the way, Vicky went to live and learn in Genoa, Italy.
Vicky is now an independent consultant and is in the process of launching his own restaurant. His Youtube channel Vickysworld will see a fresher avatar as he actively partners with Tourism Australia, NDTV Good Times and Living Foodz in a show that features Aussie Chefs and produce. He has recently produced a web series around Lima Peru and plans to produce more such culinary expeditions.
He is now looking to franchise his brand "By VR" to various smart casual gourmet eateries.
Vicky's popularity has quadrupled with shows like Vickypedia, Gourmet Central, Vicky Goes Veg amongst others. His cookbook Vicky Goes Veg has won the Gourmand Award for Best Vegetarian Cook book 2015.
Music, writing, learning and researching flavours help Vicky unwind after long work hours in the kitchen.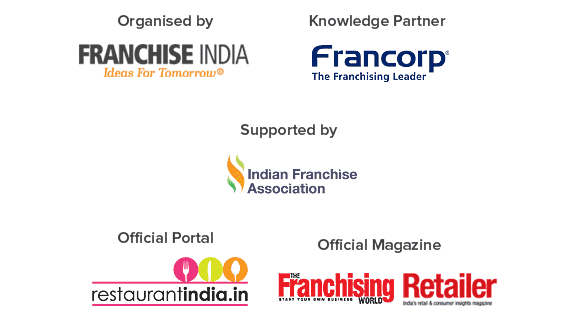 Copyright © 2017 Franchise India Holdings Ltd.
Powered by: