Hotline Nos. Awards: +91 9313034080, Conference: +91 8595350505, Exhibition: +91 8595350525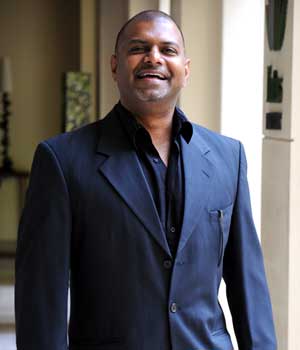 David GriffithFounder & CEO, Habanero Foods International
"We are seeing disruption occurring in the F&B sector mainly due to the dual impact of technological and lifestyle related changes happening in the marketplace. We are also seeing the rapid emergence of the Fast Casual space due to the increased emphasis customers are placing on fresh food and healthier lifestyles."
Mr. David Griffith is the Founder and CEO of Habanero Foods International. Griffith's eye for business opportunity and passion for excellent cuisine led him to launch Habanero and Burrito Boys - India's premier chain of Mexican restaurants.

Habanero owns and operates multiple outlets across Bangalore, Hyderabad, Chennai and Singapore. With a background in Business Management, Griffith directs the marketing and external affairs of the company. He also takes an active role in operations, franchise operations, menu development and overall quality control. Mr. Griffith is also the CEO and founder of Bread Basket Pvt. Ltd., a food services company that operates multiple Subway outlets in south India.

Mr. Griffith has over 15 years of corporate experience in the US, Singapore, and Finland with top-tier organizations such as Intel, Yahoo, and iGATE. He sits on the Subway marketing board for India and is the President of the EEC (Expatriate Entrepreneurs circle) in Bangalore.
Copyright © 2016 Franchise India Holdings Ltd.
Powered by: