Hotline Nos. : +91 8595350505
REGISTRATION CLOSED

Thank you for making the Indian Restaurant East 2017 a grand success

Testimonials
I think the East India edition was a fantastic event and had the whole restaurant fraternity there, discussing and exchanging ideas and direction. I look forward to more events in Eastern India and a great future ahead.


- Chef Shaun Kenworthy, Celebrity Chef and Consultant

It's such a open forum platform where all industry experts can be able to listen . It's must attend event to keep yourself updated.


- Mr. Rohit Malhotra, Business Head- India, Barcelos

It was a pleasure attending the conference and a great learning.



- Chef Alok Anand, Executive Chef, JW Marriott Kolkata

The event was really grand and we enjoyed every bit of it. The sessions were well thought out and the insights shared were really great. Entire 6 Ballygunge Place family wants to thank the team responsible for putting such an effort successfully.


- Chef Sushanta Sengupta, Founder Director & Chef Savourites Hospitality Pvt Ltd

The event was a great initiative to bring together a lot of stakeholders of the restaurant and food service industry and discuss the challenges facing our industry.


- Chef Vikas Kumar, Executive Chef, Flurys Swiss Confectionery Private Limited

The Restaurant India 2017 Kolkata Edition was an ice-breaker for the Kolkata Restaurant Community. It is also acted as a gateway to East Indian market (including North-east). Franchise India has been known for organizing such events and Kolkata edition was one more proof.


- Nilesh Shah, Co-Founder, RanceLab
Avelo RoyInnovator, Product Specialist & Investor- Kolkata Ventures
Avelo Roy is Managing Director, Kolkata Ventures, Avelo Roy started his first startup at 19 while still a student at Illinois Institute of Technology and built it to a million dollar valuation by the time he was 22. He has been building businesses in the US ever since.
He has won more than 14 business plan competitions in the United States and Canada and has been honored by the California State Senate, invited to speak at a White House panel for Entrepreneurship Education and invited to be a speaker at TEDx Talk. He has been featured on CNN Money, ABC7, Huffington Post, Chicago Tribune and other US news media.
Avelo Roy have actually started two very successful food businesses in Chicago and one of them is still going on and growing.
Avelo's latest company is Kolkata Ventures promoting entrepreneurship in Eastern India. He is also Country Head- AIWA, (India) , Board Member -Spring Venture (Hong Kong), Advisor - Acumen Dynamics, (Chicago) Guest Lecturer – Illinois Institute of Technology, (Chicago) & Short Course Instructor, IIT Kharagpur
Avelo owes his accomplishments to a strong spiritual foundation and the strength of meaningful relationship.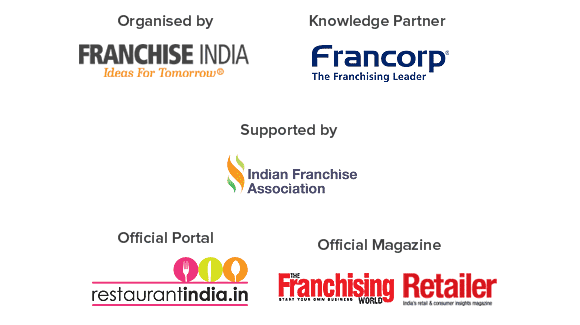 Copyright © 2017 Franchise India Holdings Ltd.
Powered by: